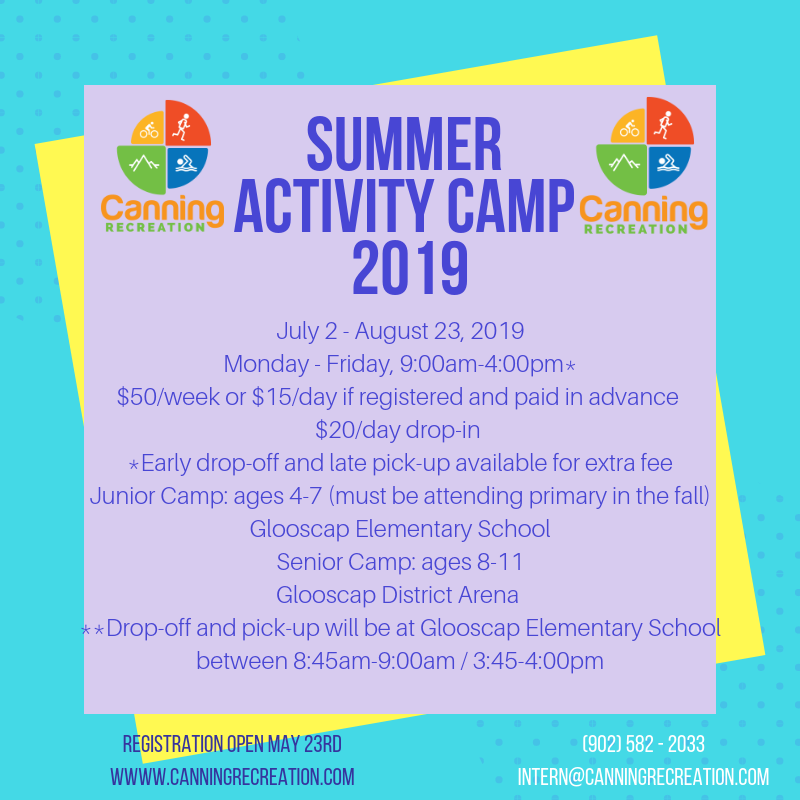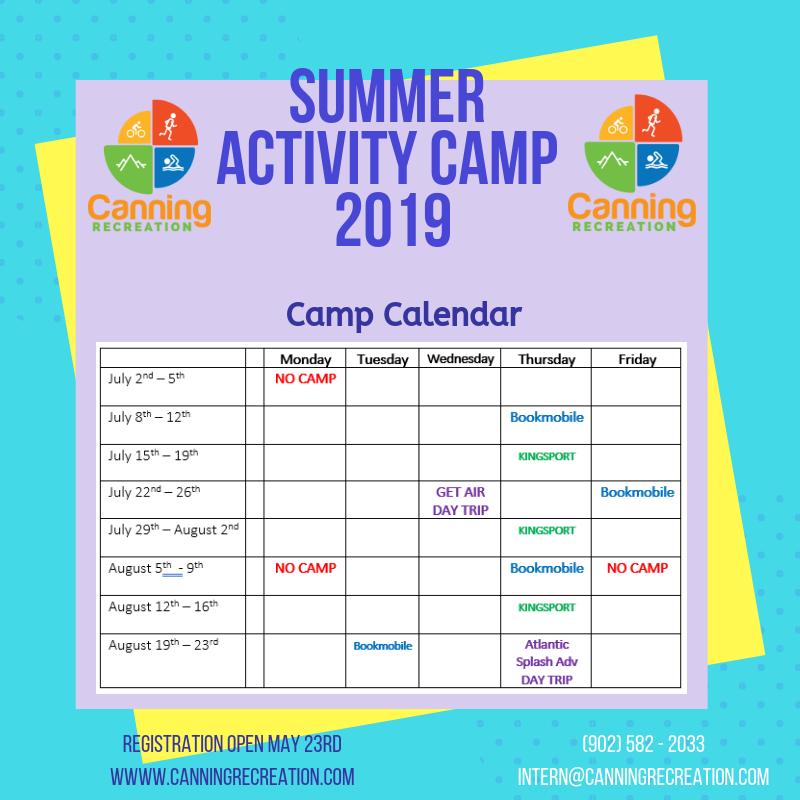 CLICK HERE For our 2019 Summer Activity Camp Registration form and information!

Shared Strategy for Advancing Recreation
in Nova Scotia
Recreation Nova Scotia and the Department of Communities, Culture, & Heritage have come together to create a Shared Strategty for Advancing Recreation in Nova Scotia! The Shared Strategy defines Recreation as, "The experience that results from freely-chosen participation in phsyical, social, intellectual, creative and spiritual pursuits that enhance individual and community wellbeing." Here at Canning Recreation, we are going to work hard to follow the goals within the Shared Strategy in an effort to promote the overall vision for Recreation in Canada, as outlined in the national framework:
"A Canada in which everyone is engaged in meaningful, accessible recreation experiences that foster:
Individual wellbeing
: Inidividuals with optimal mental and physical wellbeing, who are engaged and contributing members of their famililites and communities
Community wellbeing
: Communities that are healthy, inclusive, welcoming, resilient and sustainable
The wellbeing of places and spaces
: Natual and built environments that are appreciated, nurtured, and sustained"
You can review the full document here:
Shared Strategy for Advancing Recreation in Nova Scotia

At Canning Recreation, Our Mission is 3 Fold:

To stimulate interest in recreation and healthy life styles in the Canning and District area

To create and support recreational programs and

To provide and manage associated facilities